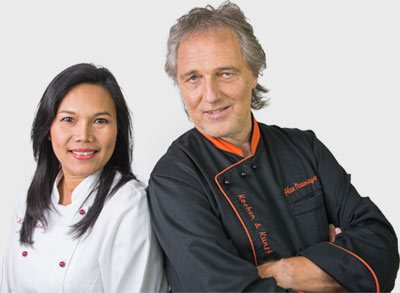 Welcome to our culinary-arts homepage!
We offer you a comprehensive range for culinary-arts and Asian cuisines. A high degree of creativity paired with 35 years of gastronomy experience, 15 years of experience in holding of workshops and courses allow us to enrich a variety of events.
Our activities have already been used by customers from many different countries. Whether for festivals, trade fairs, food promotions or live chefs, - carving events, or food-related artistic buffet decorations.
Contact us for a tailor-made offer for your events.


Welcome to the online shop of Kochen & Kunst, a company specializing in tools and equipment for culinary arts. All articles offered on this website were tested by us and can be recommended as  high grade quality.
Carving tools

Modelling tools


Soaps

Reference books

Decor tools


Sushi equipment